It's become a bit of a running joke among my friends how much I love the city of Winnipeg. To them its a frozen city in the middle of nowhere that's the butt of a lot jokes, but to me – ever since I first arrived there on a freezing cold January morning to find I was locked out because my landlord had given me the wrong keys and taken off on vacation to warmer temperatures – it's the greatest city in Canada.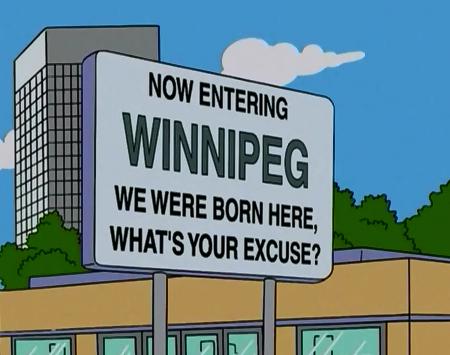 However, this blog post isn't my "In defense of Winnipeg" masterwork that fundamentally alters how Canadians perceive their national geography (Keep an eye out for that though!). I just want to talk about one specific thing I love about Winnipeg here: The Trees.
Trees don't do well in cities. Concrete compresses the soil and stops roots from expanding. Pollution stunts their growth and leaves them open to disease. In Canada they especially don't do well because of the road salt over the winter. Come spring, leftover salt draws the incredibly important spring moisture out of a tree, deforming and essentially starving it to death. Ever wonder why you don't see a lot of evergreen trees in downtown areas compared to leafy ones? No tree deals will salt that well, but it's especially deadly to evergreens. Outside of cities (and away from humans) trees can live for a hundreds of years but in cities only about half of trees make it to 20.
Continue reading "The Death of the Street Tree: The Elms of Winnipeg and Guelph"